Development
·
Kvikne, Oppdal
IT- Driftstekniker
Pitch: The future of hospitality tech. Become a part of our journey.
We usually respond within three days
VisBook søker en IT- Driftstekniker
VisBook leverer og drifter et fremtidsrettet og robust produkt til hotell- og reiselivsbransjen.
Vårt produkt inkluderer blant annet bookingsystem, spa, bordreservasjon, point of sales, betalingssystemer, app og webbooking.
VisBook har kontorer i Oppdal, Göteborg og Kvikne, og består av flere team som jobber tett sammen; support, onboarding, administrasjon, salg, marked og utvikling.
Vi er markedsledende i Norge, opplever stor vekst i Sverige, og satser nå i Danmark og UK.
Per nå har vi over 1000 spennende kunder som alle har forskjellige ønsker og behov.
VisBook er et firma i vekst, og vi søker derfor etter en driftstekniker til vårt utviklingsteam.
Vårt utviklingsteam består per i dag av:
CTO, 8 utviklere som alle har forskjellig bakgrunn og kompetanse, 1 testansvarlig og 1 prosjektleder.
Vi er et kompakt team, og du har gode muligheter til å påvirke egen arbeidshverdag.

Vi har utviklingsmøter flere ganger i uken hvor agenda inkluderer oppfølging av iterations, brainstorming for problemløsning og videre planlegging fremover. Vi holder på med mye forskjellig, hvilket gir deg som potensiell ny kollega mulighet til å fordype deg innen ett eller flere områder om ønskelig. 
Teknologier vi bruker:
.NET
WinForms + DevExpress
Xamarin
Java
Payara
Docker

C++
Linux (Gentoo)
SQL (MySQL)
Javascript

Er dette noe for deg? 
Dersom du ikke er på jobbsøk akkurat nå, men ønsker en uforpliktende prat om muligheter hos oss, hører vi gjerne fra deg.

 Vi søker en IT Technician  
Ansinitetsnivå: junior- og seniornivå.  
Nedenfor lister vi opp kompetanser og egenskaper som vi håper du har:  
God kunnskap, og erfaring med oppsett og drift av nettverk/servere                     generelt, brannmur, infrastruktur og ha høy fokus på sikkerhet
God kjennskap til linux
Erfaring med drifting av vmware/vsphere/SAN
Fordel med erfaring til docker, vmware og virtualisering
Fordel med kjennskap til drifting av windows servere
For å sikre optimal drift i VisBook vil du som driftstekniker være en faglig ressurs og en bidragsyter på tvers av ansvarsområder. Vi oppgraderer stadig vår It- plattform og du vil få en sentral rolle i å utvikle/drifte vår skybaserte programvareløsning. Du vil ta del i drift av linux og microsoft servere både lokalt, eksternt og i skyløsninger, og du vil komme med løsninger for å opprettholde vår høye oppetid og gode ytelser overfor våre kunder. I tillegg vil du være bruker støtte for dine kolleger innenfor ulik programvare og ha ansvar for vedlikehold og utskifting av de lokale kontor-Pcene.
Leser du fortsatt? Supert, da har vi fanget din interesse.   
Denne ansettelsen er på heltid og vi intervjuer kandidater fortløpende. Som ansatt i VisBook kan vi tilby deg:  

Utfordrende, varierte og spennende arbeidsoppgaver
Mulighet til å påvirke egen abeidshverdag
Gode utviklingsmuligheter personlig og faglig
Konkurransedyktig lønn og gode forsikringsordninger
Et positivt og inkluderende arbeidsmiljø
Synes du dette høres interessant ut? Da gleder vi oss til å høre fra deg!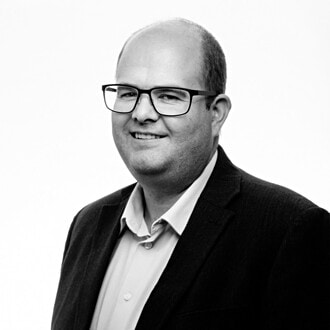 A piece of the north in the future of hospitality tech
Development
·
Kvikne, Oppdal
IT- Driftstekniker
Pitch: The future of hospitality tech. Become a part of our journey.
Loading application form