Open application
We usually respond within a week
Would you like to be part of a solutions-oriented team in a friendly and inclusive working environment? Would you like to be part of an expanding company with a hectic schedule?

VisBook is continually searching for skilled employees within software development, customer support and onboarding.
We deliver an all-in-one system to our customers in the hospitality sector, providing booking management, guest information, pricing, invoicing and much more. We also provide hotels with a public-facing system for the booking of rooms and restaurants.


Software developer: as an employee, you will get the opportunity to contribute to the technological journey of the tourism sector, from the ideas phase to the finished product. You will work closely with colleagues on projects in order to find good solutions, while also working independently on whole solutions.
We would prefer you to have experience with .NET, as well as good knowledge of C# and VB. The position will also include assignments, such as SQL queries, Windows form-solutions with Devexpress and Xamarin software development for both iOS and Android.

Customer support consultant: you will be part of a creative and solutions-oriented team, which works hard to deliver a forward-looking and robust system to both our new and existing customers.
The main task will consist of supporting our customers through our customer portal Zendesk by using the chat-function, telephone and written tickets.
You should be able to familiarise yourself quickly with new computer systems and you are solutions-oriented. Furthermore, you are proactive when executing tasks and are not afraid of working closely with other departments.
Onboarding consultant: you will become a part of a creative and solutions-oriented team which works closely with our new customers.
You will be responsible for onboarding our customers across the whole client company and will work to ensure a high standard for our customers, as well as delivering a stable and quality-assured service. In order to ensure a seamless customer journey from when a customer has signed until they go "live", you will also work closely with other departments.
It's important that you are pedagogical and empathic in your approach, in addition to being someone who likes to stay up-to-date and exercise the responsibility for training customers. You are a team player, positive and interested in contributing to the development of the department, and you enjoy getting out of the office to visit customers. 

As an employee of VisBook, you will among other things have:
Challenging, varied and exciting work assignments;
Good possibilities for both personal and work-related development in the form of workshops;
Trips with the office and the Group, an annual kick-off meeting and smaller social events with the office;
A positive and inclusive work environment;
Your own office in modern office spaces in both Oppdal and Kvikne;
A salary according to agreement and with good insurance schemes.
We value personal qualities as highly as the expertise you bring. We are looking for someone who works proactively and finds effective solutions. You need to be a team player who values cooperation, while also being able to work independently. We would like you to show dedication and take responsibility.
Do you think this sounds interesting? Are you curious and would you like to find out more? Then it's just a matter of getting in touch.
Briefly about VisBook:
Our customers focus on the guest's experience, while we optimise the administrative side of their businesses. Since 1995, VisBook has helped many different businesses in the tourism sector. Our extensive customer portfolio consists of no fewer than 1000+ satisfied customers in the Nordic countries, as well as in Europe and other parts of the world. As a PMS-provider, we are proud of our open and innovative business culture. VisBook as a system is continually being developed, based on real-time communication and feedback from our customers and teams.
With VisBook, all parts of the hotel are connected – such as bookings, cleaning, spa, restaurant and accounting – in a user-friendly and scalable system.
VisBook has offices in Oppdal, Kvikne, Gothenburg and Copenhagen. The company consists of multiple teams, which work together closely: support, onboarding, administration, sales, marketing, and software development. We are well-established in Scandinavia and now aspire to grow internationally.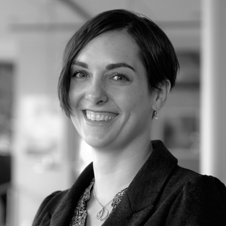 Contact
Mona Sæbø
Human Resources Officer – Business Operations
A piece of the north in the future of hospitality tech